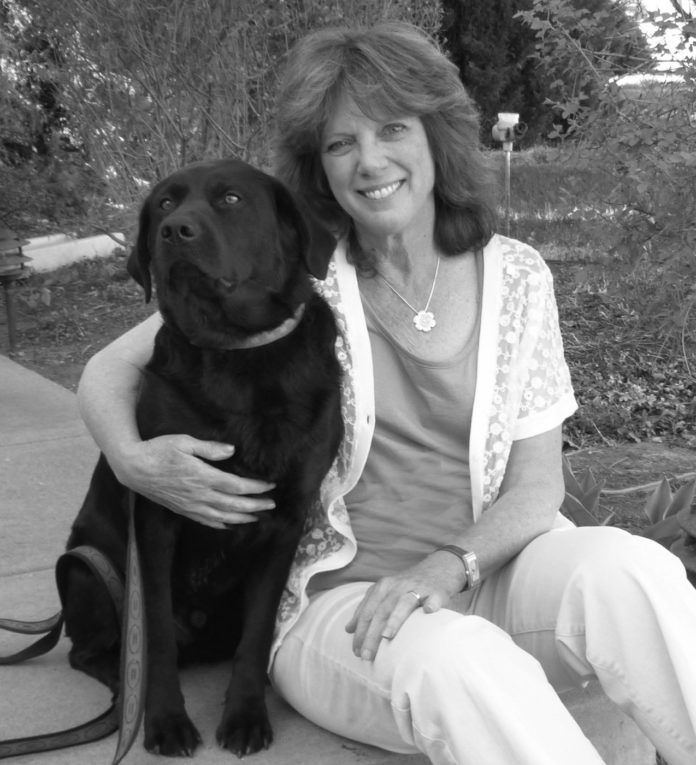 It's early in the morning of New Year's Day, but Jacky Eckard, president of Safe Harbor Lab Rescue in Golden, Colorado, is already at work. "We have a dog that was surrendered the day before yesterday," she says, "and was brought in to be spayed, so I'll be picking her up and taking her out to her foster home" where she'll remain until she gets adopted. "I'll also be working with some of our rescue partners online to solidify plans to bring in dogs over the next couple of weeks, and we're getting ready for a new intake tomorrow, getting it all lined up. Also, today is the day to get out thank-you notes to our donors. We send a thank-you note to every single person."
Two days later, during the height of a winter storm that was in the process of making roads nearly impassable by dumping a foot of snow and driving temperatures into the single digits compounded by serious wind chill factors, volunteers at the Animal Shelter in Sterling, Massachusetts, were making their way in to take care of the dogs (and cats) at the facility, all waiting to be adopted.
Across the country, people in rescue devote abundant amounts of time and energy — all on a completely volunteer basis without any pay — to save both stray and surrendered dogs from being killed.
"I think that's one of the things that's really important to keep in mind," says Emily McCobb, DVM, Director of the Shelter Medicine Program at Tufts, whose mission it is to improve the quality of life for homeless, displaced, abused, or neglected animals. The program partners with various rescue organizations such as the one in Sterling in that the shelter takes Tufts veterinary students into its low-cost spay/neuter clinic to cut down on over-population and thereby create fewer dogs that need rescuing. "The motivation of the people doing this work is about saving lives," Dr. McCobb says. "We know we have animals being put down in shelters in some parts of the country. When you get involved in rescue in order not just to save but also to adopt out saved dogs with families that make good matches, you're stemming that tide."
It should be noted that the vast majority of people in rescue are working with extremely limited resources to save as many dogs as possible. Indeed, as Ms. Eckard of Safe Harbor explains, "the average cost to get a dog ready for adoption far exceeds the cost of the adoption," which at her rescue is $250 for a 1- to 7-year-old. That's because all of the dogs rescued by her organization — from as close as the Denver suburbs to as far away as Utah, New Mexico, and Wyoming, are first brought from their original locales to a veterinary hospital, where they undergo an intake exam, get basic shots, a heartworm test, blood work, and, if necessary, a spay or neuter procedure. Then, too, says Ms. Eckard, "a lot come with bad teeth or ear infections. And we take off mast cell tumors and cysts. And some dogs need hip or knee surgery." There are also the behavioral assessments — screening dogs for aggression and other behaviors that might need to be worked on before a dog is ready to be adopted out. All of this could never be covered by the modest adoption fee, which is why rescues — with no salary overhead because the efforts are volunteer — are continuously involved in arduous grassroots efforts to raise money. "It's always a struggle," says Ms. Eckard. "You can't sit back and expect that it's going to take care of itself." Some people, she says, end up getting a dog for a couple hundred dollars that went through knee surgery, physical therapy, and four months of recovery at a foster home.
After the intake
Getting a dog off the street, or taking one surrendered by a family who no longer can keep the pet or no longer wants it, is only the first half of what rescues do to secure an animal's safety. The next step is to find it a good match with a household. Until then, the dog must remain at the shelter, or, if there's no brick-and-mortar facility, as is the case with Safe Harbor, with someone who is part of a network of people willing to foster a dog for a rescue organization until a new home is found.
That part of shelter medicine, or rescue, is key, Dr. McCobb says, because there's no point in pairing a dog with a family for whom the animal is not right. "The most important thing is that we want good matches," she explains. "We want the animal to get a forever home."
To that end, there's often a lot of screening of potential owners by rescue groups. At Safe Harbor, there's "a very rigorous process," Ms. Eckard says. "People have to provide references. If we feel they might be a suitable fit," the adoption is still not in the bag. "Adoption coordinators then talk to them," she explains. There are other steps, too, all for the purpose of insuring that the dog doesn't end up homeless again.
At the Sterling Animal Shelter, "people have to bring proof of home ownership or, if they rent a house or apartment, a form filled out by their landlord saying it's okay to adopt a pet," explains shelter manager Melissa Snitzer. In addition, she says," the whole family has to be there to meet the animal," not just one family member. "The prospective adopter also works with an adoption counselor — gets asked a series of questions about training and general care" to make certain they understand what they're getting into and for the staff to ascertain whether they're up to the task.
"One of the big challenges we have" with making sure a dog ends up at the home that is right for him "is with internet adoption," Dr. McCobb says. "You go online and you look at pictures, and you feel good about saving a life." But by adopting a dog without ever having spent any time with it, you don't really know anything about what it's like to be with the dog, to determine if it's an animal you want as a family member.
That's why, Dr. McCobb says, "what we really recommend is that people go to a local shelter or rescue organization's foster home, where the animal actually is," which is what both Sterling and Safe Harbor insist on. That doesn't just help insure that you'll take home a dog you want to be in your life, Dr. McCobb points out. It helps insure that the dog is not coming with a medical problem that may be endemic to another part of the country but is absent from where you live. "Because animals are now moving all around the country in rescue efforts," Dr. McCobb says, "we are definitely seeing new trends in diseases from one region to another." But a responsible rescue organization in one area will partner with specific rescues or shelters in another, so the health of the dogs being transported is not an unknown, just as any behavioral issues are not unknown. At Sterling, dogs who come from other areas "have to be isolated from other dogs before their transport," says shelter manager Ms. Spitzer. Besides, she says, "the groups we work with would not send up a sick dog."
Going through a rescue organization that works with other rescues or shelters in order to transport dogs responsibly also cuts out the possibility that when you adopt a dog coming from somewhere else, you're inadvertently subsidizing a puppy mill, Dr. McCobb says. All involved have dogs' best interests at heart.
That's certainly the case at the Sterling Animal Shelter, a facility with no restrictions on the time an animal remains there until adopted and no restrictions on the age of animals taken in. "We have local surrenders" by individuals in the area, says shelter manager Ms. Snitzer, but for dogs coming from elsewhere, "we work only with reputable rescue organizations: the Southside SPCA group in Meherrin, Virginia; Companion Pet Rescue in Tennessee; and All Sato Rescue in Puerto Rico. 'Sato' means 'mixed breed street dog' in Spanish. So we know those dogs are not coming from puppy mills.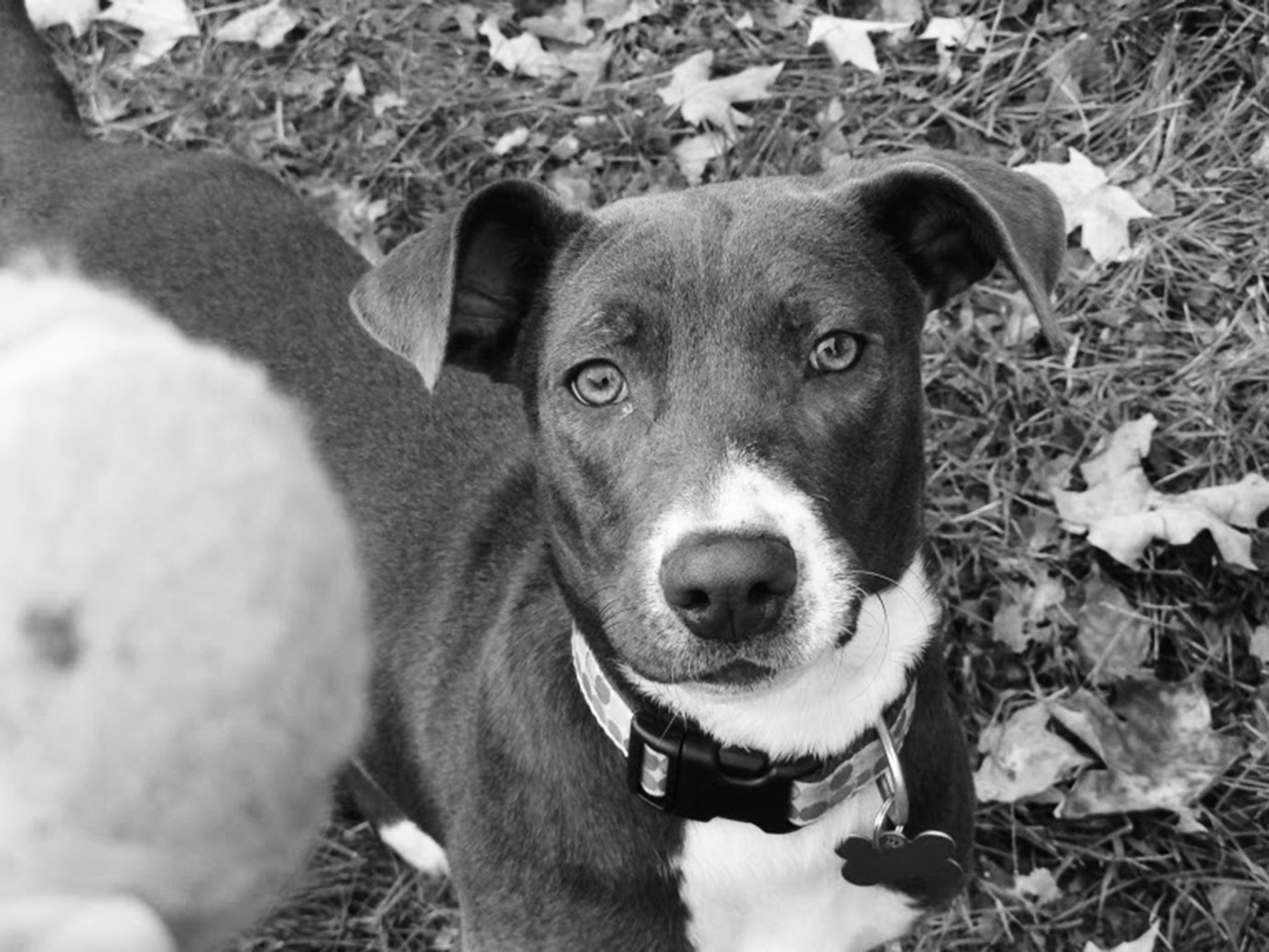 "All three rescue groups send us dogs that have been dropped off at their facilities. They also go to the county pound and rescue dogs that are about to be put to sleep, then send them up here" where there is more of a demand for dogs to adopt than there are local dogs to be adopted. "We're in this to save animals' lives," Ms. Snitzer emphasizes. "We rescue, probably, anywhere from 20 to 40 puppies every week from those three groups."
Adoption of dogs shipped from elsewhere is more expensive, she adds: $425 to cover the cost of transportation. But as at Safe Harbor in Colorado, the adoption fee often doesn't begin to scratch at the cost of what it takes to tend to a dog's medical needs before he's ready for adoption.
After the Adoption
There are many, many success stories. So many people adopt their dogs from rescue organizations and have many wonderful years with their pet. In fact, about one third of owned dogs are rescue dogs. That's the focus to keep front and center, Safe Harbor's Ms. Eckard says. "We always try to stay very positive. Yes, some terrible things have happened to a number of these dogs. But that was then, this is now. We're going forward. With the help of our adopters, we try to make it better. We don't dwell on a dog's horrible past. It's about making a difference" rather than counting casualties of neglect and abuse, "putting our heads and our hearts together to place as many dogs as we can."
Those at the Sterling Animal Shelter see it the same way. The shelter even has a "Happy Endings" tab on its site. "Daily," it says there, "we receive emails with photos of our happy pets and adopters."
The rescue's Facebook page tells similar stories. One adopter writes, "We adopted a puppy from Sterling Animal Shelter 12 years ago. Baily is the BEST dog we have ever had. She is so friendly and loves being around people….She is a perfect fit for our family!" Says another, "I adopted my dog Oakley from there. Such a loving and caring dog. She went from being a little timid to being full of energy."
Rescue organizations around the country, almost all of them working on a shoestring budget, get similarly good feedback, including Safe Harbor Lab Rescue in Colorado. "Of the 270 dogs we rescued last year," says Safe Harbor president Ms. Eckard, "we have only 13 dogs left. We found good families for the rest. If something happens — a death in the family, a divorce — the dogs come back to us," no matter how many years have passed. "We take them in and find them another home."
Ms. Eckard says the positive experience of so many adopters refutes the common but false notion that shelters and rescue organizations are "full of stray dogs that nobody wants. There are so many great dogs," she says. Sometimes the reason a dog is relinquished is simply that he has a treatable medical condition the family cannot afford to take care of. Even the ones "with the challenges — once they're in a home and they have that security and structure and leadership, they turn into wonderful pets." The dog doesn't have to be a puppy, she adds. "Puppies aren't the be-all and end-all."