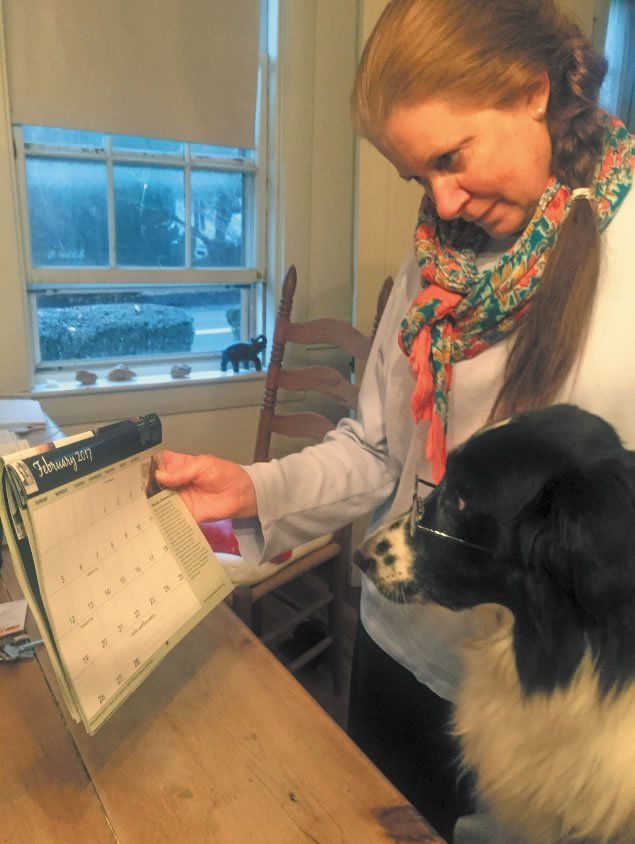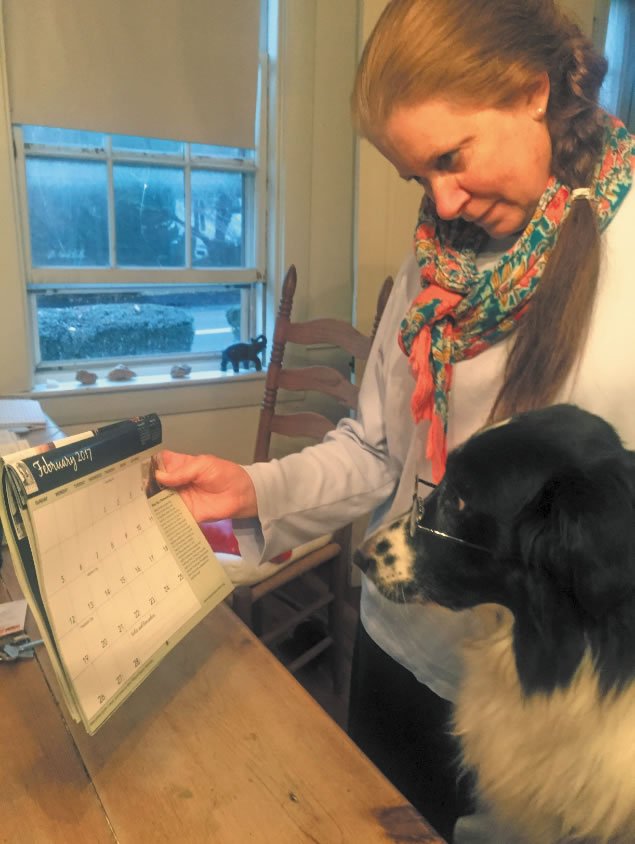 Wait, before you start reading, go get your wall calendar, or date book, or smart phone, or whatever it is you use to remind yourself of your appointments. We'll wait.
You back? Good. Okay, it's still only February, so here's your chance to make sure you never forget to do for your dog what you're supposed to. Just write or type in the tasks for every month going forward.
Daily
Brush her teeth.
Brush her. (She'll love it, even if she doesn't need it every day. Owners of hairless dogs can pass on this one!)
Take her on a minimum of not two but three walks; more is better. (Letting her in the yard does not count as a walk.)
Say something sweet to her.
Play with her. (Remember, she can't "buy a vowel." It gets pretty boring without your interaction.)
Don't yell at her. Not only will it make her feel bad; it won't get her to learn whatever it is you want her to do (or not do).
Weekly (Calendar write-ins will help you stick to the plan.)
Take her someplace she doesn't normally get to go or
Do something with her she doesn't normally get to do. (Agility class? Flyball? Visit with a friend who has a dog she loves?)
Monthly (These responsibilities should go on the calendar. Mark the date for every single month for the entire year. Make each task for the same date every month.)
Give her a heartworm pill.
Administer her flea and tick medication if it's a monthly application you use. Never skip a month — even in cold weather, these bugs can get around. (If you use a collar that needs to be changed every six months, write down the change dates.)
Bathe her. (Every two months is okay, too.)
Yearly (Good to get these appointments on the calendar.)
Take her for her annual wellness exam.
Make sure she gets all her required shots — on time — if she doesn't get them at her annual wellness visit.
That's it: your prescription for a healthy, happy dog.
Note: This is for healthy dogs. Dogs with medical conditions may need various drugs and may need to be seen by the veterinarian more frequently.