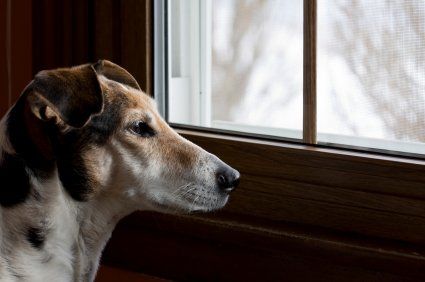 John McKee had sons of his own, and I have a loving father, but when my wife and I moved next door to John almost 20 years ago, something other than blood brought us to those roles like two puzzle pieces that had gone missing but unexpectedly made their way into each other's waiting spaces. It satisfied in the way that only completing a puzzle could. Pick a day, and you might have seen me shoveling his driveway or him explaining to me some fine point about hockey or whether to put down the fertilizer or lime first.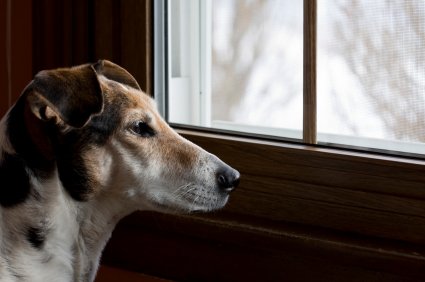 Of course John was a dog lover. His own dog used to follow him on his route in town as a mailman before he rose in the ranks to postmaster. But that had been many years earlier. John was 84 when we met. Still, he biked every single day and often took 3-mile-long walks along the beach a few minutes' drive from our houses. He lived the kind of old age we wish for — independent and living in his own home, the one he had bought in 1935 shortly before marrying Loretta (who died before we came to town).
John wore his living at home like a fragile badge, always saying that he hoped he could stay there till the day he died rather than move into assisted living or a nursing home. It became harder for him later on. At around age 90, congestive heart failure began to get the better of him. He needed to stop driving because his feet would go numb, and he often complained of feeling cold — or hot. That was okay. We along with other neighbors took over more of his household responsibilities for him so he could continue to stay put. He enjoyed looking out his window at people walking up and down the street as well as all the other comforts of home.
One hot summer day, not three weeks after his 92nd birthday, he came over to take a nap in our guest room because we had central air that he preferred to the window unit in his own bedroom. That night, around one in the morning, he called to say he wasn't feeling right. I ran over, took one look at him, and phoned 911. We had been through this drill several times before. His breathing would go shallow, his coloring ghostly, and they'd restore him at the hospital. Around 4 in the morning, with me in the waiting room reading old magazines, business as usual, the doctor came in to tell me they did "everything they could," and I was handed his watch and wallet.
It still feels like a punch in the stomach to think about it. But looking back, I'm so glad John (also my son's name) got his wish — to spend his last days in his own home. Now dogs can, too, providing them (and their families) peace and comfort as they move toward passing. Read about it on page 13. n
Happy tails to you,
Lawrence Lindner
Executive Editor