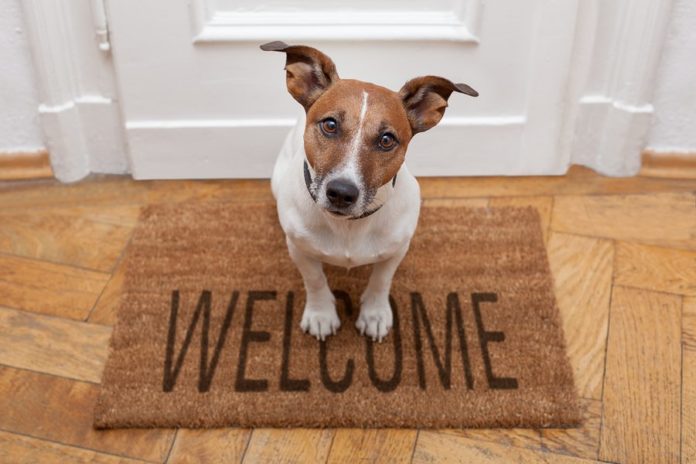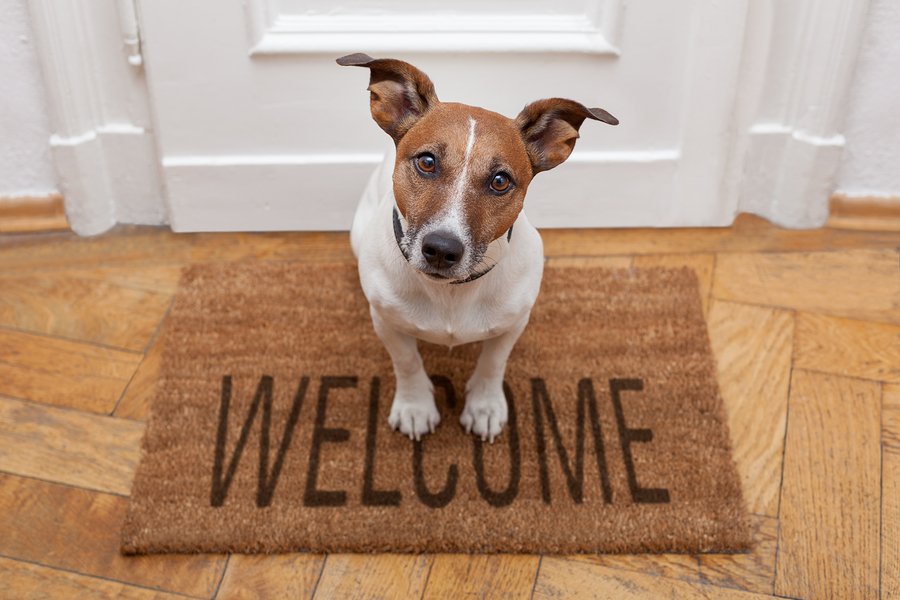 Because you love your dog, your heart is heavy when you travel and have to leave him behind. So is your dog's. He hates being dropped off at the kennel, with its cages and noise and, no matter how great the staff, the somewhat limited attention he receives in your absence. Perhaps he lets you know it by that telltale beseeching look and cowering stance as you give him one last pet before making your way back to the car, and it only serves to make your guilt worse.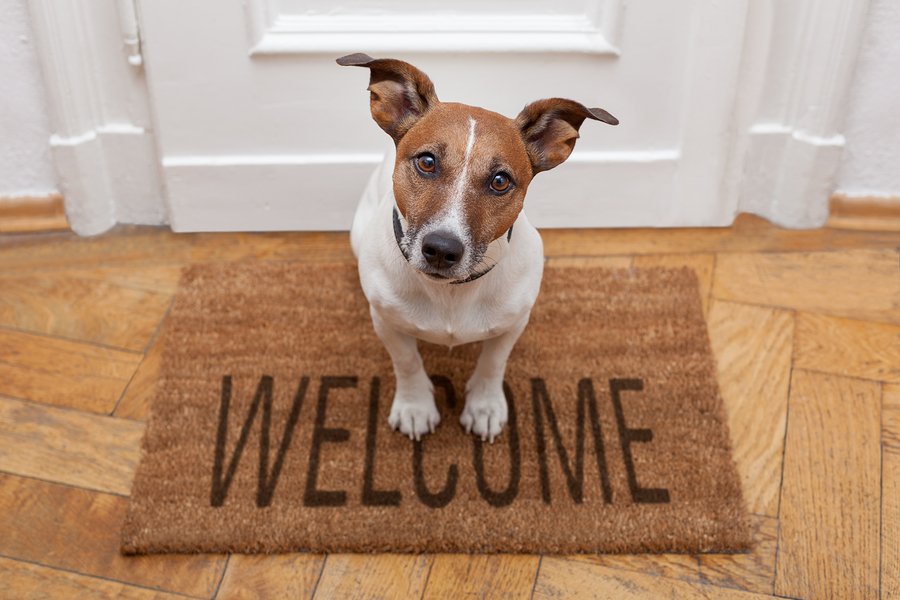 Wouldn't it be a better world if dog lovers opened their homes to other people's pets so beloved canine family members didn't have to be warehoused in their owners' absences. Well, guess what? It already is. A burgeoning number of websites are connecting dog-owning travelers with other dog owners who travel now and then, either for pleasure or for business, so that pets can stay at like-minded people's homes when their human families are away rather than in more impersonal, less tender-loving digs.
Better still, the cost is often free, or at least relatively inexpensive — a lot different from the hundreds of dollars many people have to spend to board a dog even if they go away for as short a time as one week. Here's a sampling of organizations that build community by bringing dog lovers together to help each other out when travel is in the cards.
Dog Care Exchange
(DogCareExchange.com)
Promising "no more prison-like kennels" as well as "individual care and attention to your favorite friend," Dog Care Exchange vets sitters and lists them, for your perusal, by city and state so you can look for options in your area. They also provide the breed of dog that lives in the host home.
You have to be vetted, too, and ready to open your home to another member's dog (so if your dog is shy or otherwise uncomfortable around other dogs, it's not going to work). Except for a $59 annual membership fee (that doesn't kick in until after a free 90-day trial), it's all free. No one charges anyone else for dog sitting.
Members post their photos along with an explanation about who they are and what they offer, photos of dog guests, stories about experiences with their canine visitors, and blurbs from members whose dogs enjoyed a stay with them. A member planning a trip out of town then contacts a potential host who seems like a fit, goes to their house to meet with them and their dog in person, check out the home where their dog would stay, and ask questions that need asking, like whether the host family can administer any necessary medications, how often the dog will be walked, whether someone will be home during the day, and so on. Of course your dog, as well as the host dog, must be up to date on vaccinations.
DogVacay
(DogVacay.com)
Dog Vacay works more entrepreneurially than Dog Care Exchange. The service that connects dog owners to each other is free, but each member charges a fee (in the neighborhood of what a kennel would charge), and the company takes a 15 percent commission from that (out of which it buys automatic insurance coverage in case of emergency: up to $25,000 after a $250 deductible paid by you). What's particularly great about the site is that it has more than 20,000 vetted sitters to choose from, so you should be able to find just the right fit for your dog in your area.
Need a loving home to leave your dog in Pasadena, California, from November 1st through November 8th? How about Cynthia and Nestor's five-bedroom home, where he will be allowed in their bedroom every night and be given three walks each day, plus extra time in the backyard for even more "bathroom" breaks. Your "baby" will be supervised 24 hours a day there (at a not-insignificant $65 a night).
Or what about Diana's apartment, where she's "mom" to two Pomeranians who she says tend to keep to themselves but whose pictures show them hanging out on the large sectional couch with visitor dogs? There's no backyard (it's an apartment, after all), but Diana works from home, so the dogs always have human company, and she walks them three to four times a day. She also takes them to a dog park just five minutes away. It's just $35 a night (but she only accepts dogs up to 40 pounds).
You get the gist. There are plenty of choices for each locale, and while you don't save in fees, you can leave home assured that your dog will get the personalized, loving attention he deserves. As Dog Vacay says, its aim is for you to leave your dog with someone who will love him "as much as you do."
Holidog
(HoliDog.com)
Holidog offers the same service as DogVacay. The upside is a much lower fee — as low as $8 a night to keep your dog in someone's home in Pasadena, for instance. The downside is that fewer listings might mean a somewhat longer drive to the petsitter's before you head for the airport. There's also a slight sign-up fee: $8 a month for a one-year membership, $11 a month for a 6-month membership (both of which cover insurance). But it's still a good deal, and you can even hire someone to come and stay in your own home while you're away to afford Fido the ultimate comfort of not upending his environment. You can also hire someone through the site to come feed him at his own home, fuss over him, and walk him during the day while you're at the office.
Holidog is international, by the way, with set-ups for putting a pooch into a home rather than a kennel in more than a dozen countries, including France, Britain, Germany, Australia, Brazil, and New Zealand.
Home Exchange
(HomeExchange.com)
This one is really cool. Of the 65,000 homes in 150 countries made available through this site, more than 14,000 are pet-friendly, which means that for the annual membership fee of $150, you can take your dog almost anywhere in the world — as long as you're willing to open up your home to members and their pets when you're not there (and deal with quarantine issues taking your dog into and out of various nations). The savings on trips resulting from no hotel bills and at least some meals being cooked in an actual home kitchen rather than ordered in a restaurant amount to almost 60 percent.
Do you fancy a trip with your pet to Paris, where you can stay in an apartment in the nineteenth arrondisement? A stay in Barcelona, Florence, or, say, stateside in East Greenwich, Rhode Island, two minutes from shops and the waterfront? Decide where you want to be and when — and be ready to work out a house exchange that involves posting your own home and its attributes and listing your schedule for when you'll be traveling.
It doesn't always have to be a swap in real time. If someone is traveling for business, their home may be available even though they're not going to want to use your home because they'll be somewhere else. There are all kinds of arrangements.
Given that you can't easily check on that lovely waterfront cottage on the other side of the country — or the other side of the Atlantic or Pacific — the site devotes considerable advice on safety tips to help you know the person you are corresponding with is who they say they are and also whether any other site members had difficulty with an exchange at the home on which you've set your sights.
Exchange agreements are recommended, too, because they support clear communication and help avoid misunderstandings. Home exchange involves trust, with members granting each other use of the family car, baby furniture, washing machines, and other items. You want to make sure that everyone involved is on the same page. After that, go ahead and indulge Fido's — and your own — wanderlust.
Love Home Swap
(LoveHomeSwap.com)
A variation on the Home Exchange concept, Love Home Swap has 70,000 homes in dozens of countries. When looking for one, you can click on the "Pets Welcome" feature so that only options where Fido is allowed will come up. (You can even search for options with details like air conditioning, a gym, a balcony, and so on.)
You can swap homes or rent, and there are three levels of membership ranging from $20 to $34 a month, with the higher-priced memberships offering more exclusive travel services. We found a beautiful dog-friendly house when we searched San Francisco. It was located just between the Presidio and Golden Gate Park, and it had a deck with a view of downtown and the east bay. What dog wouldn't love that?
Rover
(Rover.com)
Rover offers dog hosting and dog sitting in more than 10,000 cities. The service claims a success rate of one booking per minute. To utilize the site, dog owners need to sign on and browse for sitters in their vicinity, then set up a "meet and greet." Like Dog Vacay, Rover provides pictures of the caretakers and/or their home, as well as narratives about who they are and what they offer.
Walks, transportation, day care, and boarding are covered in the fee (averaging $25 to $30 a night, depending on the sitter), and you can pay extra for additional walking, baths, or other services. Access to veterinary care at any hour and insurance coverage are provided, should they be needed. Sitters will give you updates you can receive on your cell or online, with photos and communications about what your dog is up to while you're away. And site support staff is available for questions round the clock.
If your chosen sitter has to bow out at the last minute, Rover guarantees it will find a suitable replacement. You may have such a positive experience that you decide to open your own home to dogs, in which case Rover can help you begin your dog-sitting business with online tools that assist with marketing, advertising, appointments, and payments.