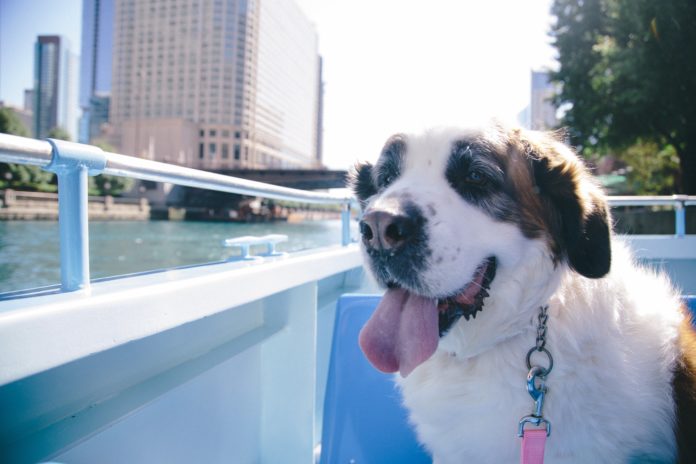 Most cruise lines do not allow dogs unless they are service animals, and for good reason. There's no good place for them to play on the ships, no place to relieve themselves, strict health codes that would be hard to stick to with dogs aboard, and laws about quarantining depending on the ports of call visited by the ocean liners. One exception, and only one, is Cunard Cruise Line's Queen Mary II, which sails between New York and Southampton, England. The dogs on that boat are treated in style — with fleece blankets, a complimentary portrait with you, and a kennel master who takes care of walks, indoor play time, and clean-up.
Before you book a seven-day crossing, consider the caveats. Fees for Fido start at close to $1,000, and he doesn't snuggle with you in your cabin or otherwise hang out with you on deck. While you can visit him at designated times during the day, he has to remain with the kennel master, who will be in charge of his feedings and other daily needs. Moreover, you've got to think about how you're going to get the dog home. Many people sail over and fly back. If an airplane is your next vehicle after the ship, there's a whole other set of considerations for your pet.
Still, bringing the dog seems a popular option. There are only about 20 slots available per Trans-Atlantic crossing, and they are filled so quickly that to get one, you are advised to book at least a year in advance.
While cruise ships traveling far are not an easy — or in most cases, even possible — option for those who don't like to leave home without their dogs, dog-friendly one- to two-hour cruises around various U.S. locales abound. For instance, people taking the 90-minute Cross Sound Ferry ride between New London, Connecticut and Orient Point, New York (at the tip of Long Island) are allowed to bring their pet dogs (and their cars). And the Potomac Riverboat Company near Washington, D.C., in Alexandria, Virginia has a 45-minute sightseeing tour of Alexandria's Seaport.
In Chicago, your dog and you can enjoy the Mercury-Skyline Canine Cruise, during which a narrator will tell you about the city's dog-friendly hot spots as you peruse the city from Lake Michigan. The boat has water bowls and even a special newspaper-lined restroom for your pet. Another option is St. Augustine, Florida's Scenic Cruise, which departs from the city's Municipal Marina. "Well-behaved pets are always welcome" (as long as they remain on leash).
Before you decide you don't want to take a one- to two-hour scenic cruise because it wouldn't be fair to leave your dog behind, see whether it's okay for him to be your first mate. It just might be.