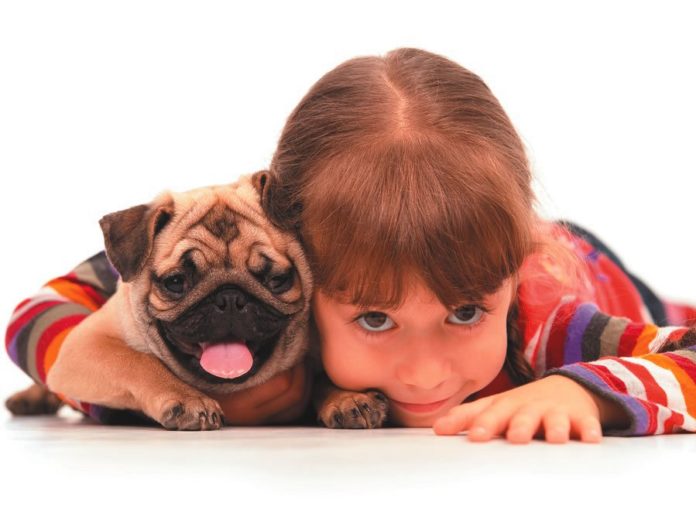 There's a common belief that once a child has been diagnosed with asthma, any dog (or cat) who lives under the same roof as the youngster should be re-homed because asthma leads to allergies, including allergies to pets. But according to the results of a new study from Nationwide Children's Hospital in Columbus, Ohio, that belief is nothing more than urban legend — as long as the child is properly treated for his condition.
Researchers followed 395 children with asthma for three years. They ranged in age from two to 17. When the study began, the children's asthma was uncontrolled. But upon enrollment, each began treatment according to the guidelines of the National Education and Prevention Program initiated by the National Heart, Lung, and Blood Institute. They were then checked every three to six months.
The upshot: the 215 children who were regularly exposed to a dog (or cat) saw just as much improvement in their symptoms as children without pets. With proper management, they had just as much of a reduction in hospital admissions, emergency department visits, school days missed, short courses of oral steroids, number of days requiring albuterol, and nights spent wheezing and coughing.
The researchers report that "asthma guidelines need to be followed to have better asthma control." If that's in place, it would appear that Fido can stay.