Who determines the top eight dog-friendly places to take your pet when the family needs some R&R? You do, along with thousands of other followers of GoPetFriendly.com, a terrific website for people who want to travel with their dogs and are looking for the skinny on hotels, dog-friendly restaurants, parks, beaches, and other recreational areas as they make their plans.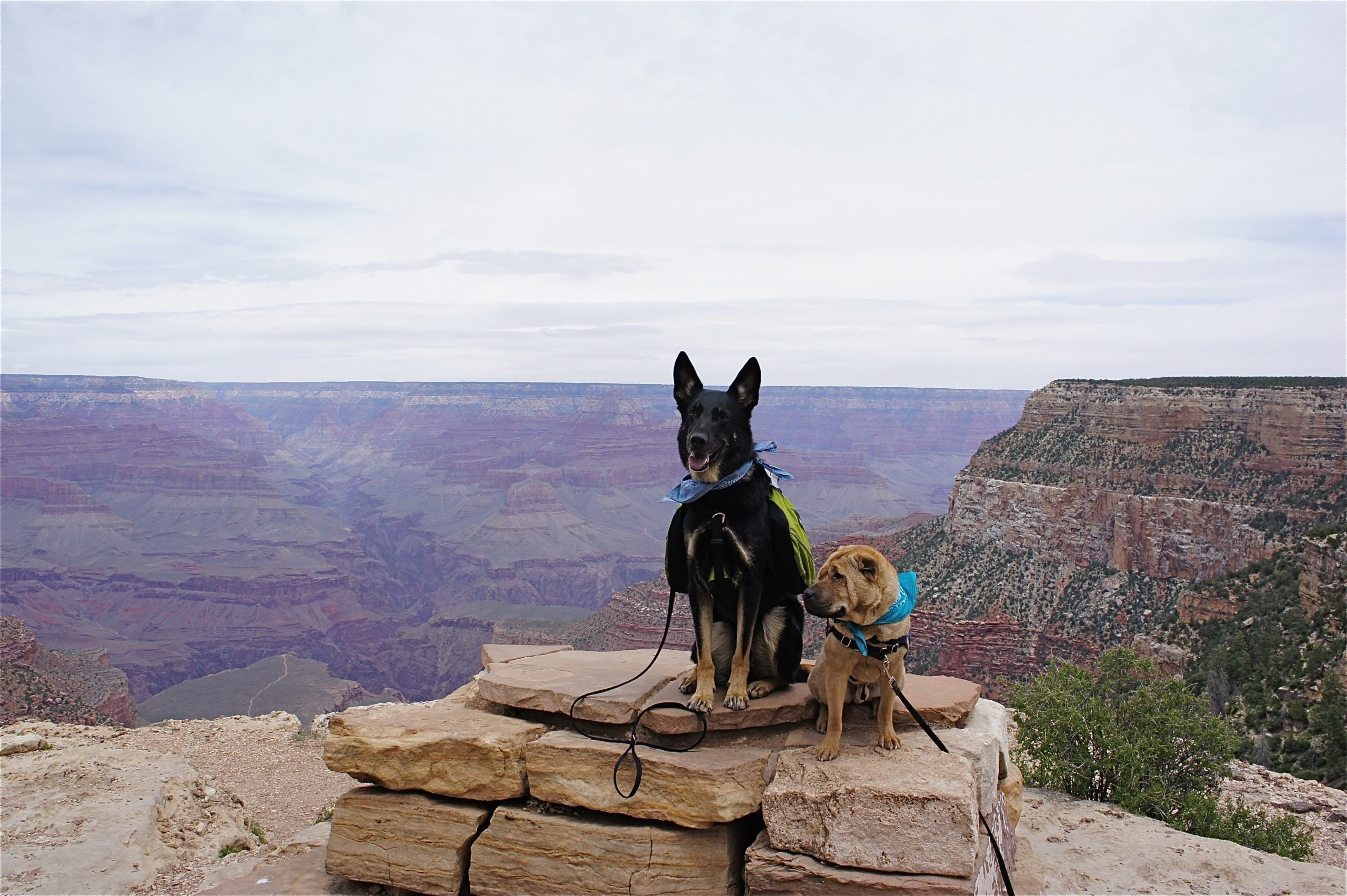 Each March, followers of the site (or its Facebook page, with more than 140,000 "likes") participate in their own March Madness Tournament to pick the top spots for dog-friendly vacations. "Everybody gets very into it," says GoPetFriendly founder Amy Burkert. "We start with 128 cities, and we do it for about four weeks with match-ups — two destinations 'playing' against each other. We bring it all down until the final round, with more than 1,000 people in each round. By the time we work through the bracket, we're down to the eight best, with one at the top."
More Than a Contest
GoPetFriendly.com offers much more than just a once-a-year vacation destination tournament. "One of the coolest things I think we have," says site founder Burket, "is our Road Trip Planner. It allows you to enter the place you're starting from and the destination you're going to, and it will then map your route and tell you where to find all the dog-friendly hotels, campsites, restaurants, and attractions that are dog-friendly. That way, you're not driving by something without realizing that it's there."
We plugged in Boston to Ann Arbor, Michigan, with a stop at Niagara Falls, and found tons of hotels that take dogs, not to mention dog parks, off-leash walking areas, dog-friendly eateries, and more. And the level of detail was unbelievable. It said whether a dog park was fenced, for example. And a listing for a restaurant in Niagara Falls, New York, explained that the establishment served pizza, subs, sandwiches, tacos, and salads and had "a couple of picnic tables outside. Well-behaved leashed dogs are allowed at the outdoor tables." Likewise, a listing of hotels in Farmington Hills, Michigan, came with photos of some of the rooms and explained that pets could be left unattended but only if they were crated. It was the depth of information travelers with dogs need but often forget to ask — or feel funny to ask.
The site boasts nearly 30,000 detailed pet policies from hotels and campgrounds with such information as additional pet fees and weight and breed restrictions.
Why that scrupulously attended-to level of detail? "Our little Shar Pei, Ty, was always easy to travel with," explains Ms. Burkert, "but then we got Buster, a stray we found on the street while living in Philadelphia. And traveling with an 80-pound German shepherd is a completely different story. I started planning our first trip after Buster came to live with us, and I said, 'This is ridiculous. It's way too hard. Where are we going to eat? Where to stay? Finding all that info on the Internet — it was really scattered. You have to call, track down someone at the hotel. That's why we decided to launch the website," where everyone could find the kind of information they needed without surfing to a bunch of sites and making a bunch of calls.
How does that scrupulously attended-to level of detail make it to the site? Shortly before Ms. Burkert and her husband, Rod, launched GoPetFriendly.com, he said to her, "you know, we really can't tell people how easy it is to travel with their pets if we're going to be sitting in our office in Philadelphia."
"That's when we decided to get an RV," says Ms. Burkert. "We put our house on the market, turned around, and bought" the vehicle. "We were gone six months the first road trip. We had a little cottage in the Poconos we had kept; after two weeks back there, we were miserable. I told Rod, 'I think we should sell the house and live in the RV fulltime.'
"We have been on the road full time since January 2011, and we love it."
The Burkerts' wanderlust is every dog owner's gain. One of the many terrific features of GoPetFriendly.com is a Destination Guide under the "Go" tab. If you click on it, it brings up a map with pins in locations all around the country. Each clicks to a blog post from the Burkerts' personal experience in that particular spot with their dogs.
At the Grand Canyon, for instance, they found that leashed dogs are allowed on all 13 miles of the South Rim Trail — an important point, says Ms. Burkert in the blog, because "our national parks are not pet friendly." Generally, she writes, "your pets are allowed outside your vehicle only in paved parking lots and some campgrounds. The trails are usually off limits." Indeed, over the phone she told us that California doesn't allow dogs at any of its state parks. But that's not the case in Arizona, where the Grand Canyon is located.
She notes in her blog that while the Grand Canyon path is easy to navigate, the high elevation and dry climate can quickly lead to dehydration for you and your dog" so that "even if you're only planning a short stroll, bring plenty of water and a collapsible bowl." It's you-had-to-be-there information, which is what makes it so valuable. Her Shar Pei, Ty, was thoroughly exhausted by the end of their walk.
The Burkerts note that they found two pet-friendly hotels at the Grand Canyon, two campgrounds (without hookup), and an RV park (with hookup). But the closest dog-friendly restaurant was 80 miles to the south of the canyon, in Flagstaff.
In a blog about the nation's capital, Ms. Burket calls Washington, DC, "the biggest pet friendly park in the United States" and provides lots of pictures with her dogs in front of the capital, the White House, and other attractions to prove it. And one of her California blogs talks about pet-friendly wineries in Sonoma. (We assume the dogs don't get any free samples.)
Other offerings: a listing of the most dog-friendly national parks in the U.S. (there aren't terribly many); the six pet-friendly hotel chains where dogs stay for free; hiking safety tips (put bear bells on your dog's collar to give wildlife time to get away as you approach, and don't wear headphones so you can use your sense of hearing to ascertain what's going on); breed discrimination laws in various locales around the States and Canada; and what to do if your pet gets sick while traveling.
But don't take out word for how useful this site is. Right now it gets almost 30,000 hits a month, Ms. Burkert says. That's a pretty sizable endorsement. Some people enjoy it because the site allows you to post your own stories of traveling with your dog, which makes GoPetFriendly a community center for dog owners rather than purely an information clearinghouse.
Ms. Burkert would have talked longer, but our interview was the day before the Fourth of July, and she, husband Rod, Ty, and Buster were in Milwaukee for a music festival, having just come from Cincinnati. After that they were headed to Iowa.
Always so many new places to sniff out.