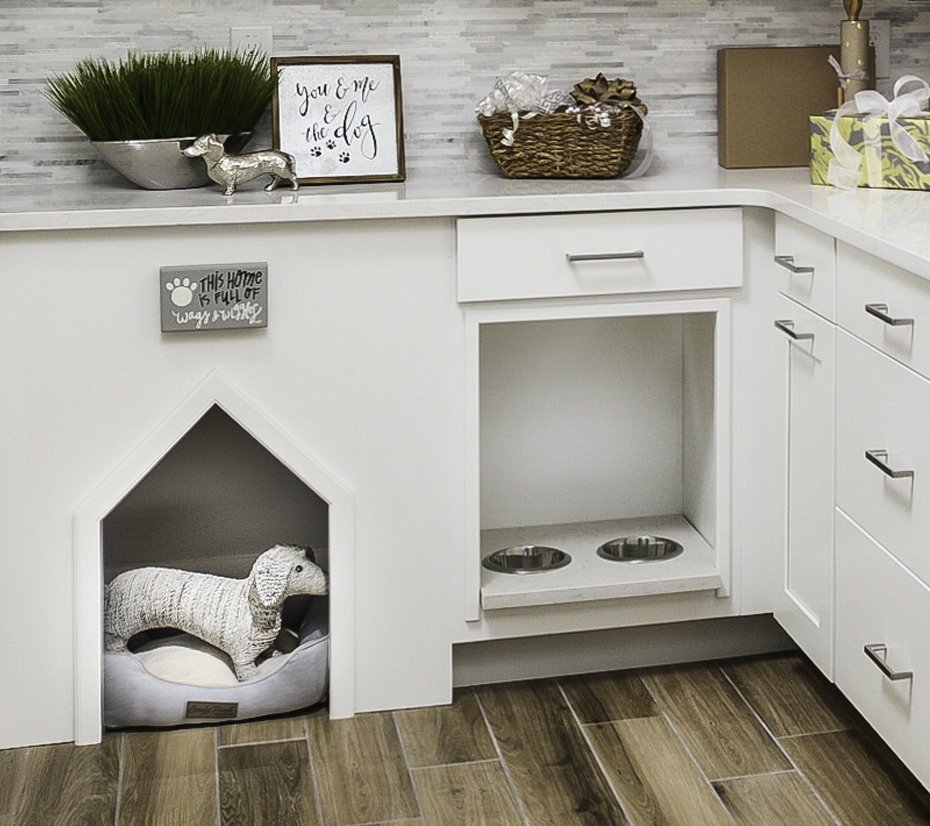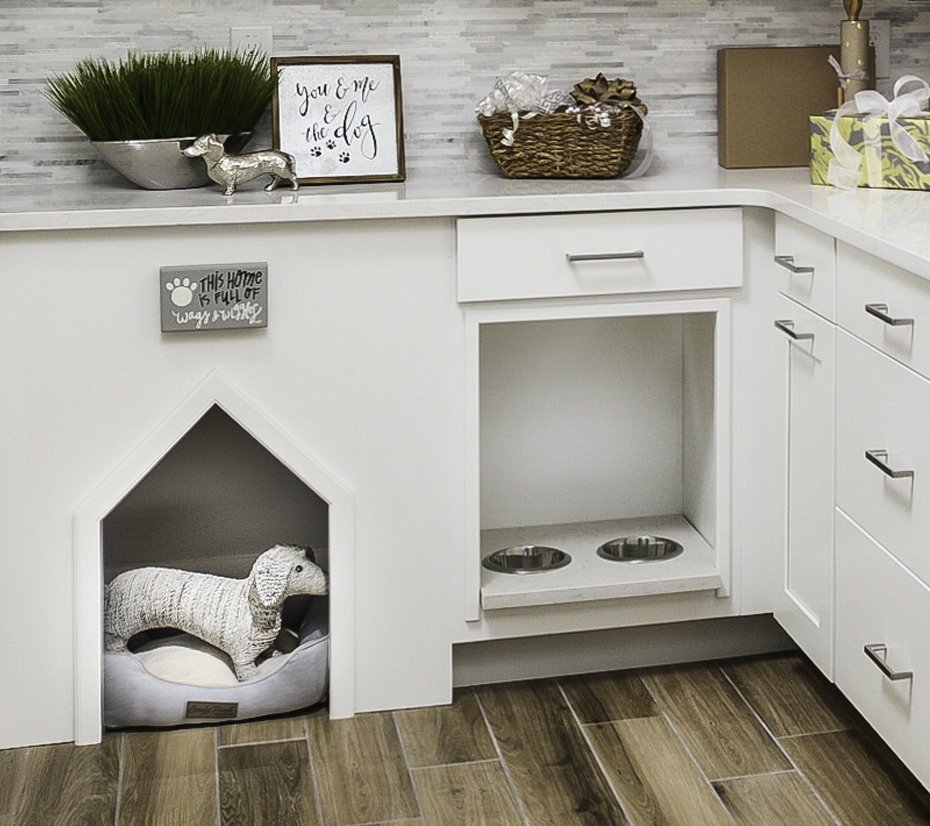 Watch just a few episodes of House Hunters on HGTV, and you'll start hearing a particular refrain repeated by the show's narrator from one episode to the next: "On the couple's 'must-have' list, a big back yard for Max" [or Bella, or Trixie]. That's right. Along with a double vanity in the master bathroom ensuite, open-concept living with no wall between kitchen and family room, and "proximity to downtown," young couples spending hundreds of thousands of dollars on their first home together are making clear that adequate space for the dog to play outdoors is a non-negotiable. In fact, one in three pet-owning clients will refuse to make an offer on a house because it is not ideal for their animal, according to real estate agents responding to a survey by the National Association of Realtors.
It's not surprising when you consider that the average age of first-time home buyers is the early 30s, and just under 50 percent of people in that demographic own a dog. The demand for dog-friendly yards is only going to increase. Among 18- to 24-year-olds, dog ownership rises to almost 60 percent.
But what has started as a demand for outside space for pet dogs is quickly mushrooming into an insistence on dog-friendly homes in general — even dog-friendly communities. Indeed, according to that same survey conducted by the National Association of Realtors, 81 percent of people (that's four out of five, folks) take animal-related considerations into mind when buying their next home or remodeling their current one. Here's a look at the trend. As writer Marilyn Lewis first showed in an article on a site called NerdWallet.com, it goes well beyond building a fence around the perimeter of the backyard or installing laminate flooring.
Indoors
How many times have you knocked the water out of your dog's bowl while trying to step over to the kitchen sink, or to the coat pegs near the back door, and had to stop what you were doing to sop up the mess? How many times a day do you have to step around square footage you can't use because your dog's food — or bed, or crate — is in the way? Across the country, home builders have been fashioning a solution to the space crowding. They are creating feeding stations and dog beds that are right where the action is, just how dogs like it, but tucked where lower cabinetry usually goes so that the dog's accouterments are not underfoot. That is, in lieu of a little more storage space for kitchen paraphernalia, there's a cut-out that fits bowls or resting spots.
Who comes up with these ideas? Interior designers with dogs, of course! Susan Cracraft is one of them. The vice president of design at the Watertown, Massachusetts-based Interiology Design Company (where four of the six employees are dog owners), she designed a tucked-under-a-cabinet feeding station for her goldendoodle, Elway, who is perfectly happy with the arrangement. Another space-saving solution Ms. Cracraft has come up with: an enclosed dog den in the usually empty and unused triangular space under the stairs.
Interiology president Mark Haddad wishes he had the foresight to incorporate these kinds of features into his own home when he remodeled his kitchen three years before getting a dog. "I realize the value of it now," he says, and mentions that people are starting to install dog feeding and sleeping areas even before they get a dog. They're "doing it in a very planned way," he says.
Design/build remodeler Ken Perrin, who owns Artistic Renovations in the Cleveland, Ohio, suburb of Seven Hills, says that designs with dogs in mind often double as designs with people in mind, mentioning a dog wash in the mudroom as one example. "If you're out in the garden and are muddy all the time," he says, "you can wash off your boots when you come in. The grandkids can wash off their own boots. And since the threshold is low, you're not lifting a dog or a small child over a tub; it's easy on your back. So it's good for everybody," not just the dog.
In one instance, he says, rather than putting the washer and dryer right next to the dog tub, which would have made sense because of plumbing connections, a doggie bed under a cabinet was nudged in between them. "The dog loves the vibration of the washer/dryer right next to the bed," Mr. Perrin says. The owner wanted to accommodate that feeling of extra coziness the dog so appreciates.
Taylor Morrison, one of the largest homebuilding companies in the United States, with operations in nine states stretching from California and Arizona to Florida and the Carolinas, offers similar dog-friendly plans in a number of its packages. In some of its California developments, you can design your house with a built-in dog bed and can also have a bathing stall built just for your pet in the laundry room, replete with a hand-held faucet and a low step-in akin to the one in a stall shower so you don't have to cajole your reluctant hound over the side of a tub — similar to Artistic Renovations' design.
Outdoors
In warmer climates, Taylor Morrison will build an outdoor dog-washing station for you in some of its communities. They also do dog runs.
Sometimes, the entire community is built around the needs of the dog — and the dog owner. For instance, at Taylor Morrision's 55-plus Esplanade communities in Florida, there are canine concierges who will make an appointment for a dog groomer to come to your unit. Wellness and behavior education, along with "Yappy Hours" during which dog owners can socialize, also come with the package. As all dog owners know, nothing serves as a better ice breaker than dogs connected to their human chatterers.
Norton Commons, a planned community in Louisville of some 1,300 condos, single-family homes, and rental units, not only has a dog salon on the premises but three dog parks and an agility course. More than 500 memberships have already been sold to those outdoor attractions.
The parks have running water so the dogs can have some fresh water while they're playing, says Norton Commons general counsel and marketing director Marilyn Patterson. And a lot of people bring their own toys and leave them there for other members to use, she says. "We think it functions very well," she comments, noting that the charge for membership to the parks is $35 a year if you live in the community and $55 annually for non-residents — a steal no matter how you look at it.
A number of residents have also incorporated pet-friendly designs into their units, she remarks — everything from built-in doggy beds to dog runs, pet showers, and artificial pet grass in-stead of real grass. "This is a huge dog community," she says. "People really pull out all the stops for their pets."
Norton Commons resident Michele Hill, who trains service dogs, likes that there are "sidewalks and trails everywhere," with "poop stations that have bags and garbage cans." You can walk your pet and are never at a loss either for picking up dog waste or getting rid of it. You don't have to wait until you get back to your home, or until you reach one particular spot on your walking route. Ms. Hill also points out that a lot of the restaurants in Norton Commons have dog-friendly patios.
Beth and Bruce Murray love that their three-year-old cairn terrier mix, Willy, is just a short walk away from fenced-in parks where he can run free. He simply itches to make his way through the gate and get his energy out. "He can get a good walk on leash," Mrs. Murray says, "but the park is a nice place to go where he doesn't have to be" tethered to his people.
Nancy Terry speaks to the social aspect, both for her 9-year-old labradoodle Ruby and for herself. "There's a group of us who meet there religiously about 4 o'clock every day," she says. "It's gotten to be such a thing that we go out to dinner together, buy baby gifts. I've developed some of my closest friendships with two, three, four women. We go to dinner, at a minimum, once a month. And Ruby, pretty much at 3 o'clock every day, she'll start getting antsy and saying, 'It's time.' She lives for that meet-up."
Seeking housing with the pet dog in mind is becoming more popular, and it's only going to get easier to find accommodations that will make having a dog more hassle-free and therefore more enjoyable. Says the communications director for Taylor Morrison, Colleen Rubart, "this trend is only going to continue. Taylor Morrison anticipates offering more amenities in our homes both for dogs and the owners who love them."
Interiology principal Mark Haddad says the same trend is true for remodels, particularly of kitchens, mudrooms, and laundry rooms. "Planning for the dog has become integral in remodels," he says. "The dog is part of everyone's family."