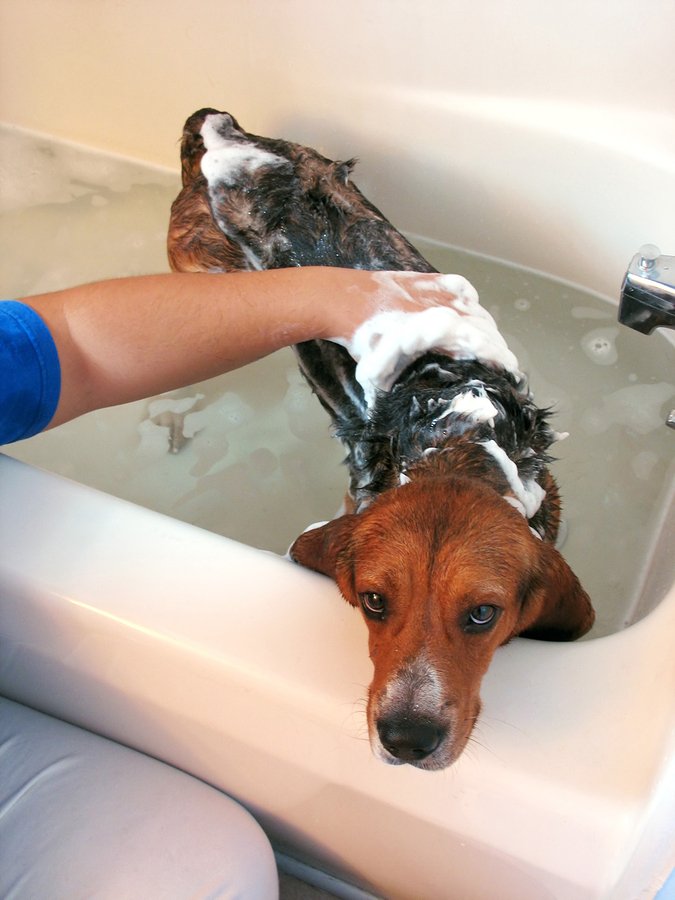 "The Scalp Relief formulas work in four ways to significantly improve the condition of the scalp and hair, from root to tip. Doctor-developed, clinically tested and consumer tested, both treatment formulas use a proprietary…Herbal Blend plus healthful vitamins and botanicals to effectively address skin irritation, naturally."
So went a press release we received for a so-called "natural shampoo & conditioner" meant to "treat skin irritations in dogs." The shampoo costs $11.75 for an 8-ounce container, as does the conditioner, for a total of $23.50. Are they worth it?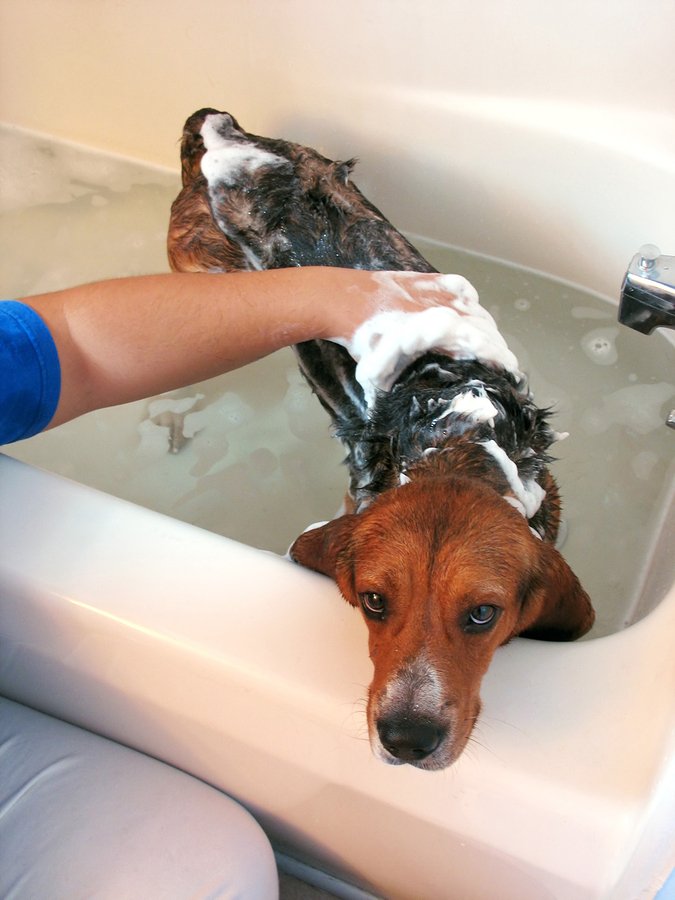 Tufts veterinary dermatologist Lluis Ferrer, DVM, has his doubts. While both the shampoo and conditioner each contain more than 20 ingredients, most of them are of unknown chemical composition, unknown efficacy, and, in some cases, unknown side effects. Among the chemicals in the products: plant and flower extracts from various types of bark and leaves and vitamins including A, B5, and E. "The efficacy of these vitamins in a shampoo or conditioner is doubtful," Dr. Ferrer says.
More to the point, he adds, "these are shampoos designed for use on humans. Certainly," he comments, "there are better options on the market for dogs."
The company weighs in
To give the company its due, we called to ask about the clinical studies they mentioned in the materials they sent. A spokesperson explained that "the product was developed for people" and "that's where the clinical studies were developed." There were "no clinical studies on dogs."
We then asked whether any of the clinical studies were published in peer-reviewed scientific journals. That's the only way a clinical study is considered legitimate in the scientific world. Clinical studies are reviewed by scientific peers of the investigators who have no vested interest in the product, and only if they determine that the research was conducted in a rigorous scientific manner can the results be published in the journal. We thought maybe we could extrapolate some information from the studies on people to see if the results could in any way apply to dogs. But the company said there were no published results of clinical trials.
So what ingredients should you look for?
In a dog shampoo, Dr. Ferrer saysthe following chemicals do the jobof cleansing the dog:
In a conditioner, these are the ingredients that do the conditioning:
Behentrimonium

Glycerin

Cetearyl alcohol
It is okay if you don't see both ingredients on the shampoo label or all three on the conditioner. But you should come across at least one.
Of course, that's if your dog's coat is healthy. If he has an infection or allergies, other ingredients will be necessary.
For help with fighting a bacterial infection, an over-the-counter shampoo should contain chlorhexidine.
To combat a yeast infection, the shampoo should have the antifungal agent miconazole.
A dog with itchy skin will benefit from a conditioner that contains oatmeal. It will soothe the itch and help prevent the skin from drying out.
Oatmeal shampoos and conditioners are often recommended for dogs with atopic dermatitis, which is essentially an allergy to an airborne allergen like pollen, dust, mites, or mold and causes everything from scratching to biting, licking and rubbing. It affects up to one in 10 dogs, with harmful bacteria colonizing in a dog's vulnerable skin and causing the extreme discomfort. While many dogs hate having a bath, dogs with atopic dermatitis bathed with oatmeal washes are generally thankful for their baths because it really helps relieve the itching.
Of course, if the dermatitis is severe enough, no over-the-counter shampoo is going to cut it. A veterinarian may prescribe a prescription dog shampoo that contains essential fatty acids and cortisone. The fatty acids keep the skin less prone to a burning sensation, and the cortisone, a steroid, reduces inflammation at affected spots.